Construction Defect Law Seminar – Eastern Shore Version covering Maryland and Delaware Law
Practical, Take-Home Tips for Board Members, Community Managers and Construction Consultants
 
FOR MORE INFO OR TO REGISTER:
Contact the Community Association Institute ("CAI") by email: contact@caimdches.org or phone: 410-540.9831
OR
Contact Cowie & Mott, P.A. by email: askovira@cowiemott.com or phone: 410-327-3800
OR
Print out, fill in, and return the hard copy of the Seminar Registration Form at CAI's website.
OR
Complete the form below:
[contact-form subject='[COWIE %26amp; MOTT%26#x002c; P.A.'][contact-field label='Your name' type='name' required='1'/][contact-field label='Your email' type='email' required='1'/][contact-field label='Your phone number' type='text'/][contact-field label='Your mailing address' type='text'/][contact-field label='Are you a CAI member?' type='text'/][contact-field label='List name(s) of person(s) wishing to register' type='text'/][contact-field label='Comment' type='textarea'/][/contact-form]
CONSTRUCTION DEFECT SEMINAR:
"Successful Strategies for ….. RESOLVING CONSTRUCTION DEFECT DISPUTES WITH DEVELOPERS"
Practical, take-home tips for HOA /condo board members, community managers, homeowners, construction consultants, architects, engineers and others
DATE:  SATURDAY, MAY 2, 2015
LOCATION: HOLIDAY INN EXPRESS at BETHANY BEACH,  39642 Jefferson Bridge Road, Bethany Beach, Delaware 19930 (next to  Sea Colony)  Map . Website . Telephone:  410-799-7332
SCHEDULE: REGISTRATION: 9:00 A.M., PROGRAM: 9:30 A.M. – 11:30 A.M., QUESTION/ANSWER: 11:30 A.M.
FEE: $10 PER PERSON, Free for Community Association Members
TOPICS TO BE DISCUSSED, INCLUDE:
New construction defect warranty laws now applicable to transitioning HOAs and Condos.

How to identify

if your community has latent

 defects before warranties expire.

Learn how to achieve a better outcome when construction defects are discovered in your community.

Negotiating repairs that properly address the defects.

Preserving bargaining power and negotiating repairs from a position of strength.

Avoid waiving legal rights during the negotiation process.
Time periods for bringing Express & Implied Warranty Claims.
The essential role of construction experts.
New case law concerning liability of associations for failure to timely pursue warranty claims.
Repair agreements and recovery of attorney/consultant fees, repair costs & property damages.
Construction Defect Seminar – Eastern Shore Version covering the rights of Condominium and Homeowner Associations and their members under Maryland and Delaware Community Association and Construction Law
SPEAKERS: Nicholas D. Cowie is a partner in the law firm of Cowie & Mott, P.A. and the adjunct professor of construction law who established the "Construction Law" course at the University of Baltimore School of Law.  Mr. Cowie's legal work with the Legislature and in the Courts of Maryland has resulted in the enactment and development of laws that greatly strengthen the rights of homeowner and condominium associations and their members in construction defect claims. Nicholas D. Cowie has over 25 years of experience negotiating repair agreements, settling construction disputes and litigating construction defect claims. Additional speaker to be announced.
Maryland Construction Defect Law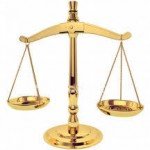 MARYLAND CONSTRUCTION DEFECT LAWYERS
MARYLAND CONSTRUCTION DEFECT ATTORNEYS
410-327-3800
COWIE & MOTT, P.A. is a Maryland construction law firm with Maryland construction lawyers and Maryland construction attorneys practicing construction defect law in Maryland on behalf of community associations, homeowners associations, property owners and others who sustain damages as a result of defectively designed or constructed buildings and improvements to real property. Our main law office is located in the Canton / Fells Point area of Baltimore City, but the Maryland construction defect lawyers and construction defect litigation attorneys at COWIE & MOTT, P.A. are known for handing complex construction defect  related law claims, throughout the State of Maryland. The experienced Maryland construction defect lawyers and construction defect law attorneys of COWIE & MOTT, P.A. are known for providing legal advice and legal representation on construction defect law issues to homeowners and condominium associations. As a result of our law firm's experience in construction defect law matters, we are often called upon to work with and assist local counsel representing clients with construction defect claims in neighboring jurisdictions , such as the the State of Delaware the District of Columbia ( Washington D.C.). Visit our other construction law website: MarylandConstructionDefectAttorney.com See Bing Places & Google + & Facebook & Yahoo